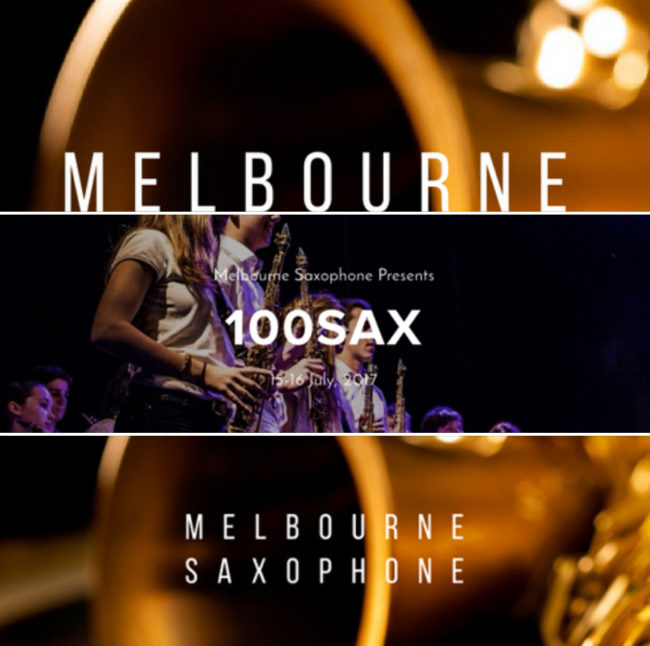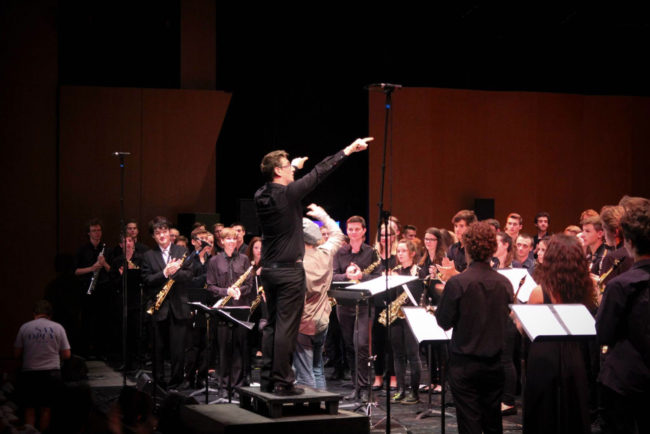 Invited as Guest Artist at 100 Sax Weekend
Honoured to have my music featured at this exclusive event with 100 saxophone players!
Melbourne Conservatorium of Music.

Artistic Director: Joseph Lallo
General enquiries: contact@melbournesaxophone.com
Melbourne Conservatorium Saxophone Orchestra with conductor Joseph Lallo will perform:
First Light at Uluru for saxophone orchestra:
http://www.newmusicblock.com/saxophone-orchestra-premiere/
Verti-GO! premiere for soprano & alto saxophone:
http://www.newmusicblock.com/vertigo-for-clari-alto-sax/
Soloist with 100 Saxophones:
Delighted to be performing the Australian premiere of Mark Phillip's Saxophone Concerto What If (2014) with 100 saxophones.
Staff Recital:
I will be performing the premiere of Verti-GO! with Joseph Lallo and Anne Boyd's Beside Bamboos. This piece was originally written for erhu and I have transformed the work for alto saxophone as part of my PhD composer-performer research.
Saxophone masterclasses:
I will be conducting saxophone masterclasses with a composition focus. Looking forward to hearing a range of students' saxophone compositions.