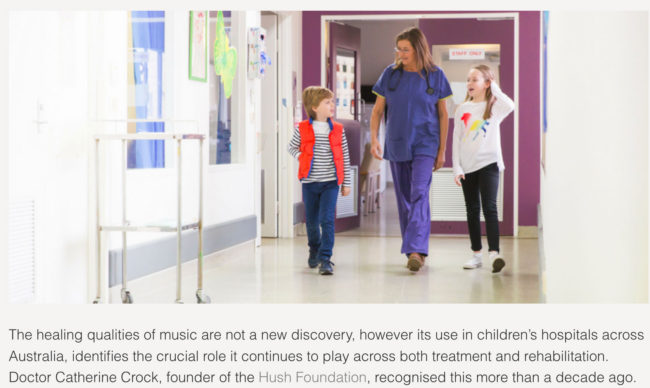 New work premiere for the Australian Chamber Orchestra and the Hush Foundation
Like Snowdrops You Will Shine by Katia Beaugeais

ACO Launch Concert
2:30pm Sunday 16 September 2018
City Recital Hall, Sydney.
https://www.aco.com.au/whats_on/event_detail/hush-18
Like Snowdrops You Will Shine for string orchestra has a calm and peaceful quality to help reduce the stress and anxiety felt by patients and their families in hospitals.
For this special project Katia Beaugeais met the dedicated staff and courageous patients during a residency at the Sydney Children's Hospital in Randwick.
ACO/Hush CD Recording
27 February – 2 March 2018
Trackdown Studios, Sydney
About HUSH
The Hush music collection transforms the environment through the use of carefully curated music from some of Australia's foremost musicians and talents, and is now played in hospitals, homes and shared spaces across the globe.
https://www.hush.org.au/