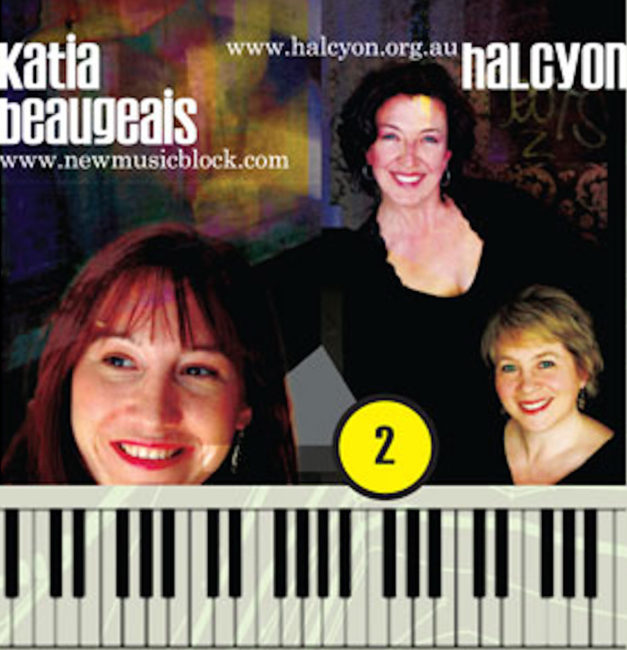 LISTEN AGAIN ABC Classic FM International Women's Day

About By the Water by ABC FM presenter, Deborah Cheetham:

ABC FM broadcast of By the Water for voice & nature sound installation:
Performers: Halcyon – Jenny Duck-Chong & Alison Morgan.


Commissioned by the City of Canada Bay Council, Mayor Angelo Tsirekas
WATCH  http://old.canadabay.nsw.gov.au/arts-and-culture—reclamation.html
Katia Beaugeais' By the Water is a sound installation for voice and pre-recorded nature sounds. Commissioned by the City of Canada Bay Council, this piece was composed for the leading Australian vocal ensemble, Halcyon, and premiered by them at the Cabarita Park Twilight Festival.
By the water (Aboriginal: Cabarita) was composed to reflect the natural environmental setting of Cabarita Park and climate change issues. A poem by Henry Kendall (1839-1882), Bell Birds, was chosen to represent the three main themes of the work: nature, water and heat. A variety of nature sounds were pre-recorded at the site of Cabarita Park and mixed together to create a 'collage-like' nature soundscape. As the score indicates, a variety of bird, water, sea wave, river, ferry and vocal effects enter at different points throughout the piece. Each sampled sound was given a number, mapped to different notes on the keyboard and triggered live during the performance.
Performance Instruction
Hum introduction
Vocalists begin the Hum section outside the performance venue and gradually walk through the performance space, making their way to the stage.
Main section – Henry Kendall Text begins
Once singers are on stage, the main section of By the Water is performed.
Program notes + Sheet music:
https://www.newmusicblock.com/by-the-water-vocal-duet-and-nature-sounds/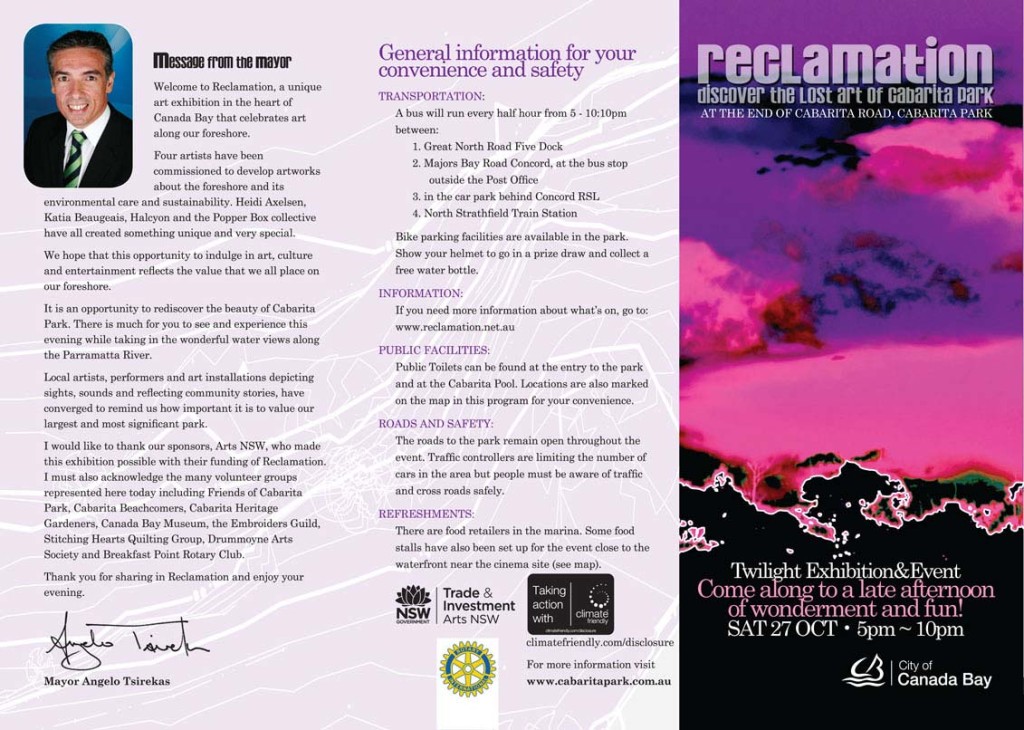 CLICK ON PHOTOS TO ENLARGE