Beaugeais will be Composer and Performer.

13 July 4:15pm – Croatian National Theatre

Premiere performance of Beaugeais's Last Flight of Saint-Ex for saxophone orchestra. Inspired by French author and pilot: Antoine de Saint-Exupéry.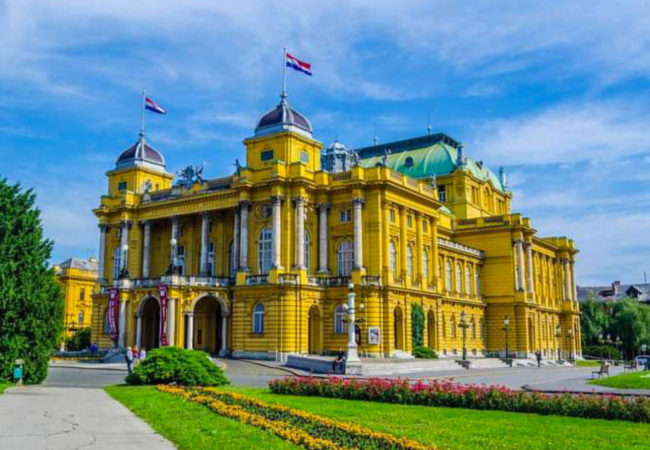 Concert Program Note

Last Flight of Saint-Ex was originally composed in 2008 for oboe and string quartet for a performance by the Sydney Symphony Fellowship players. This new recomposed version for saxophone orchestra has been transformed into a new work of its own, showcasing the virtuosic tonal possibilities that the saxophone orchestra can create. Last Flight of Saint-Ex has been composed for a premiere performance by the Australasian Saxophone Orchestra at the 2018 World Saxophone Congress in Zagreb, Croatia.
Last Flight of Saint-Ex is inspired by the famous French writer and pilot Antoine de Saint-Exupéry (1900-1944), also known as Saint-Ex – author of the international bestseller Le Petit Prince – whose plane was likely shot down by a young German pilot in 1944 in the South of France. In 2004, the wreckage of a plane was pulled from the Mediterranean near the southern France city of Marseille and identified as Saint-Exupéry's. Though evidence indicated that he had likely been shot down, the true cause of his death remains unknown.
A fast, pulsating, rhythmic style governs this work. A feeling of urgency and unrest is created by complex syncopated rhythms, irregular metres and erratic dynamic changes, exploring the technical capabilities of the four soloists and whole ensemble. In the slow middle section, a feeling of sadness, pathos and grief is conveyed by a haunting baritone saxophone solo. Slap-tongue motivic figures alongside thick rippling trill and chordal textural sound mass effects build to a loud and dramatic climax.
© June 2018 by Katia Beaugeais
: