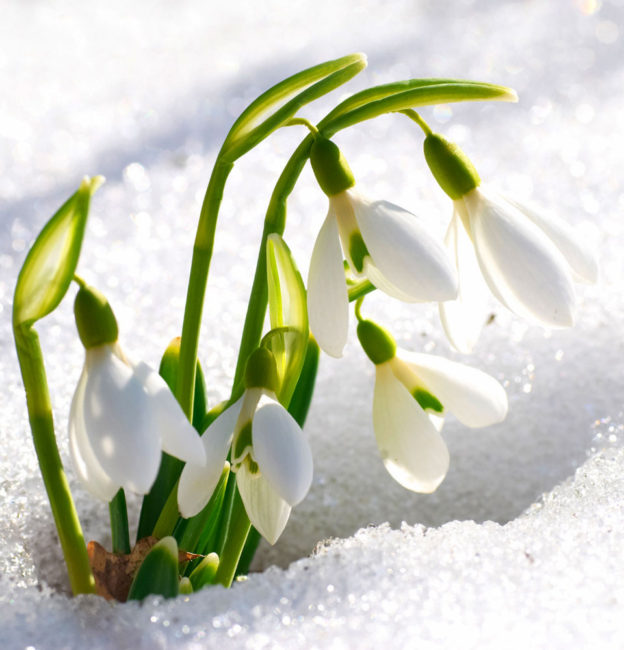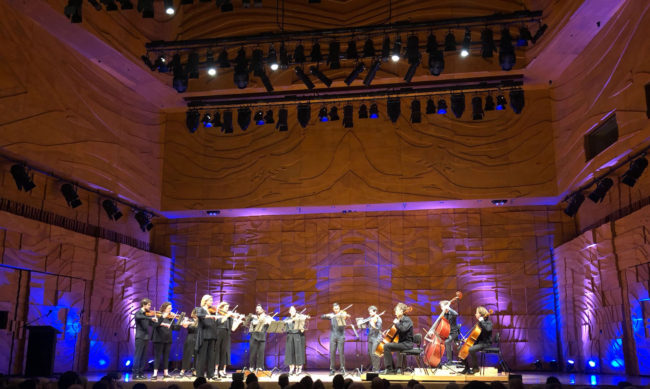 Katia Beaugeais's Like Snowdrops You Will Shine premiere by Australian Chamber Orchestra Collective

https://www.aco.com.au/whats_on/event_detail/hush-18

ABC CLASSICS
ACO Collective/Hush 18 CD
https://www.abcmusic.com.au/discography/collective-wisdom-hush-volume-18-aco-collective
SHEET MUSIC
Sample Score/Parts
Published by the Australian Music Centre:
https://www.australianmusiccentre.com.au/work/beaugeais-katia-like-snowdrops-you-will-shine

LISTEN  Like Snowdrops You Will Shine


Selected for worldwide playlist
Australian Chamber Orchestra's playlist celebrating "Incredible Female Artists"
https://www.aco.com.au/blog/post/playlist-international-womens-day?utm_source=tw&utm_medium=acotweet&sourceNumber=47839&fbclid=IwAR0cQy_nwdUN2zENB-V7M5x2JYbuigvRlB_Tbzm97XaM3IQHauKO_MJxTYU

Concert Program Note
Like Snowdrops You Will Shine (2018)

Like Snowdrops You Will Shine for string ensemble features Australian nature sounds to create a peaceful and atmospheric sound world. The title refers to the delicate white snowdrop flowers that symbolise hope, optimism, courage and new beginnings.
The stylistic character of my piece is inspired by a musical activity during my residency at the Sydney Children's Hospital in Randwick, where I composed, played and improvised over a pentatonic scale with the patients. Like Snowdrops You Will Shine is based on a set of pitches of a pentatonic nature that evolve into a series of variations to form the main musical material.
The aim of my piece was to create a work that could have a calming effect in the hospital environment and serve as a distraction to reduce the stress and anxiety during treatment and rehabilitation. Opening with a delicate and playful 'snowdrop' pizzicato motif bouncing around the ensemble, shining melodic colours and thick, warm chordal harmonies create an uplifting and positive ambiance. Soothing seagull harmonic glissando sounds enhance a calm and meditative atmosphere.
Like Snowdrops You Will Shine is dedicated to the doctors, nurses and volunteers whose compassion, kindness and encouragement we could not do without. Through my music I hope to provide comfort for patients and families in hospital, and for anyone else who is facing a challenging time in their lives.
Beaugeais's Like Snowdrops You Will Shine was chosen for the Australian Chamber Orchestra's 2019 worldwide selected playlist celebrating "Incredible Female Artists".
© 2018 by Katia Beaugeais

REVIEWS

The Music Trust
"Like Snowdrops You Will Shine by Katia Beaugeais opens softly, with a theme that weaves through gently downward moving patterns that might have the effect of bringing a troubled person from heightened levels of stress to a place of peace; the birdsong coda might elicit images of escape to a world outside the hospital environment." – Gwen Bennett 31/10/18.
The Culture Concept
"In Katia Beaugeais's Like Snowdrops You Will Shine wisps of white petals are harvested and blended to create a mysterious mixture of subdued sadness and comforting joy. Together these themes cascade to form a contented chorus of continual radiant shine.
The music tumbles with triumph and unassuming bravery." – Rose Niland 31/10/18.

CD Launch
16 + 17 September 2018 – ACO Collective Sydney & Melbourne
Broadcast live on ABC Classic FM