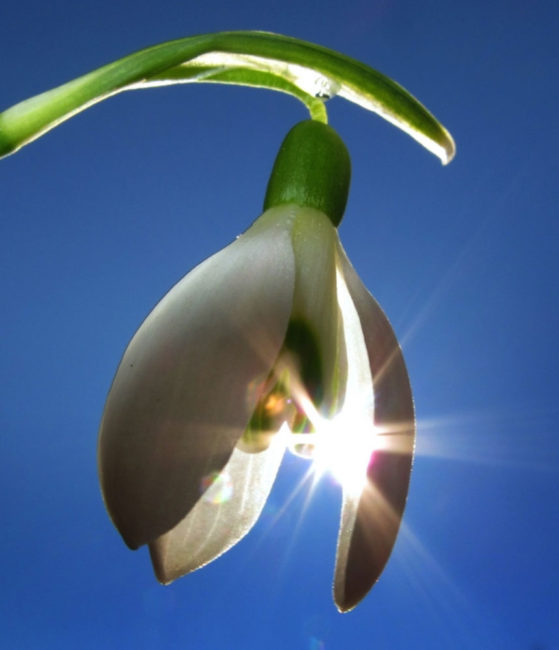 Katia Beaugeais's Like Snowdrops You Will Shine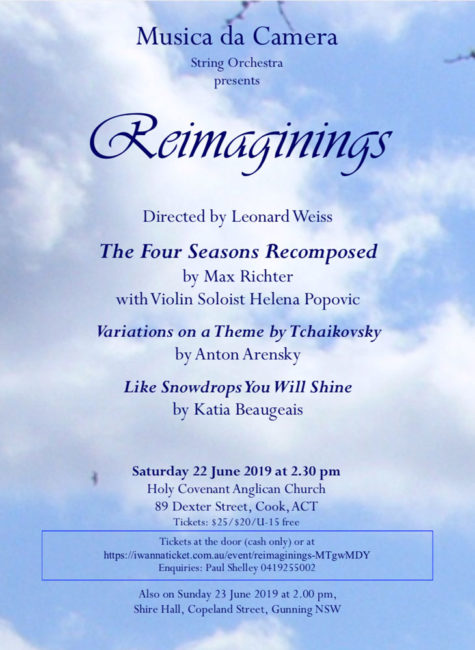 Canberra's Musica da Camera string ensemble & conductor Leonard Weiss
2:30pm – Saturday 22 June 2019
Holy Covenant Anglican Church
Cook, ACT.

Like Snowdrops You Will Shine for string ensemble features Australian nature sounds to create a calm and peaceful atmosphere to help reduce the stress and anxiety felt by patients and their families in hospitals.
This piece was premiered by the Australian Chamber Orchestra Collective and recorded for the ACO Collective/Hush 18 ABC Classics CD.
Details about this work + program notes:
https://www.newmusicblock.com/aco-collective-katia-beaugeais-like-snowdrops-you-will-shine/