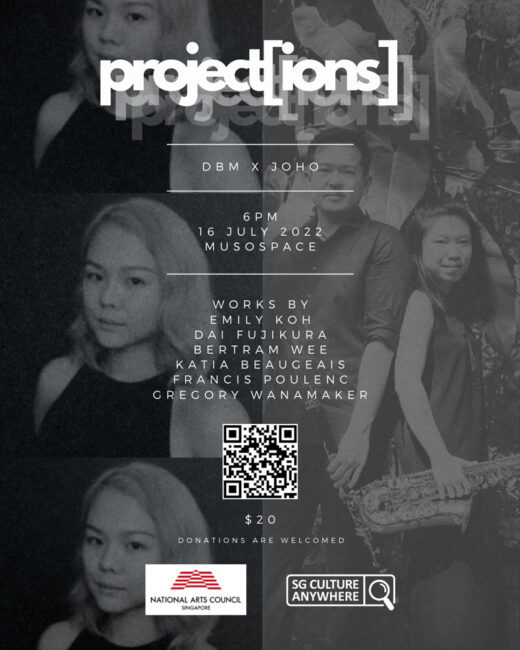 Michellina Chan and Daniel Yiau perform Beaugeais' Verti-GO!


SINGAPORE
Saturday 16 July 2022, 6pm
Verti-GO! (2020) for baritone saxophone & bass clarinet
Michellina Chan (Sax) & Daniel Yiau (Clari)
Musospace
Paya Lebar Rd, AZ Building, Singapore.


ABOUT Verti-GO! 
Katia Beaugeais recomposed Verti-GO! for Baritone sax-Bass clarinet duo, Michellina Chan and Daniel Yiau, for their premiere in February 2020.
In this concert, they return to perform Verti-GO! in collaboration with lighting designer JoHo, to bring you a Euro-avant-garde style show, pushing boundaries, challenging ideas of classical music norms and drawing audiences into a world never before experienced.

More info:
https://www.newmusicblock.com/event/singapore-verti-go-premiere/ 
Click here about Chan & Yiau