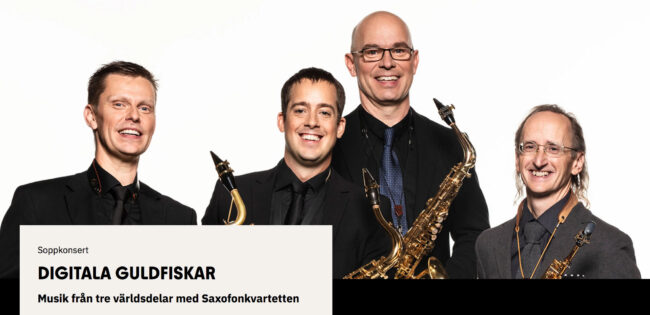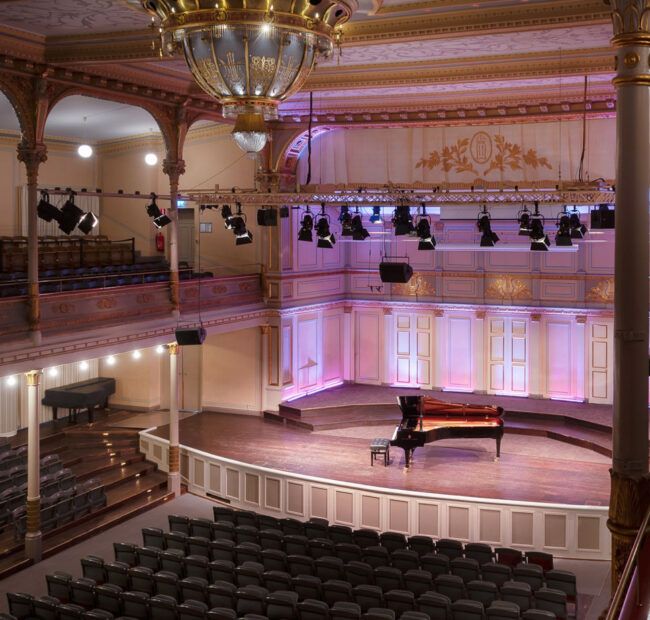 Venue:

Musikaliska Kvarteret, Clara Schumann in Stockholm

Sweden premiere of Katia Beaugeais' Re-emerging

Friday 3 February 2023 1130am – 1pm
Click below for Concert Info:
https://blasarsymfonikerna.se/forestallning/digitala-guldfiskar/


Performers featured:
Ulf Tilly – Soprano Sax*
Martin Eriksson – Alto Sax
Mathias Karlsen Björnstad – Tenor Sax
Johannes Thorell – Baritone Sax
* Re-emerging will be performed by Swedish saxophonist: Ulf Tilly.

ABOUT
Re-emerging for soprano saxophone (2020) was commissioned by Amy Dickson for her "Solo Sessions" online saxophone recording project.
With the world in lockdown due to the Coronavirus pandemic, I wanted to write a soothing, meditative piece that would have a calming effect for people experiencing a difficult time during isolation.
This piece symbolises how we will re-emerge, recreate, re-collaborate and reunite to make live music again.

MORE INFO including Full Concert program note:
https://www.newmusicblock.com/amy-dickson-performs-katia-beaugeais-re-emerging-solo-soprano-saxophone/