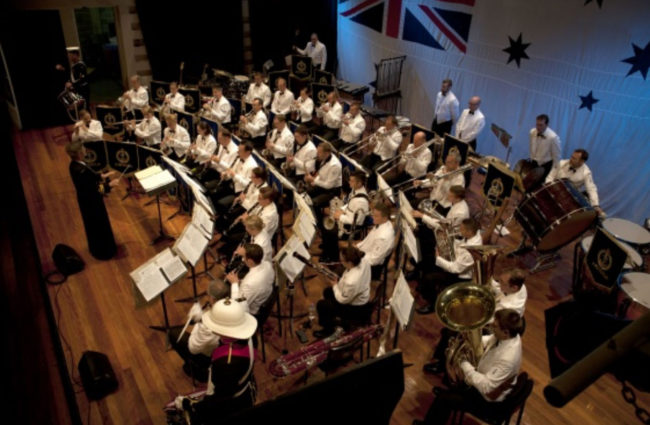 New CD by Royal Australian Navy Band celebrating Australian spirit
Featuring First Light at Uluru for wind symphony
Recording: 1 November 2017.
Trackdown Recording Studios, Sydney.
CD Release: December 2017
First Light at Uluru has been performed throughout Europe and Australia. This work conveys the Aboriginal significance and sacred earth of Uluru. 'Didgeridoo-like' vibrato sounds and unique atmospheric sound effects symbolise the cultural significance and spiritual atmosphere of this powerful landmark.
This piece is inspired by the spectacular sunrise over Uluru. Also known as Ayers Rock, this giant red rock is located in the middle of Australia's red desert.
WATCH the world premiere performance + more details about the work:
http://www.newmusicblock.com/event/first-light-at-uluru-wind-symphony/