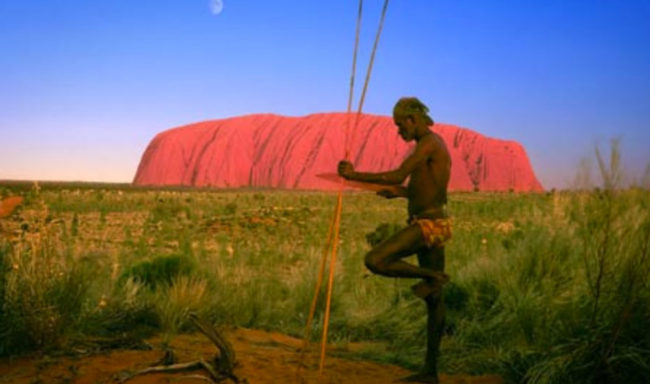 University of South Carolina perform Beaugeais' First Light at Uluru
Wednesday 19 April 2023 – 730pm

Performers:
Sax Prof. Clifford Leaman & University of South Carolina Saxophone Orchestra
Venue:
University of South Carolina
Johnson Performance Hall
Columbia, USA.
https://sc.edu/study/colleges_schools/music/index.php

ABOUT
First Light at Uluru for saxophone orchestra is inspired by the spectacular sunrise over Uluru – Australia's most famous icon. Also known as Ayers Rock, it is a giant red rock in the middle of Australia's desert, with the ground made up of red soil. Uluru is sacred to the Anangu, the Aboriginal people of the area.
Uluru means 'Earth Mother', and the 8.6 square kilometre rock is believed to hold a powerful energy source and marks the place where Dreamtime began.

First Light at Uluru continues to be performed regularly around the world.
For more info including Full Concert program note:
https://www.newmusicblock.com/saxophone-orchestra-premiere/