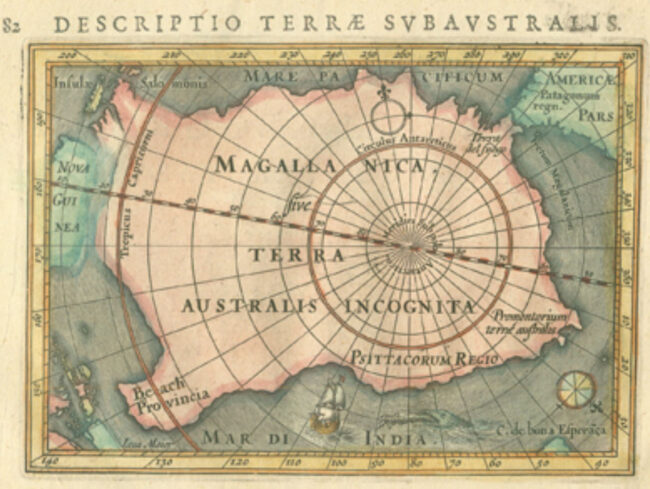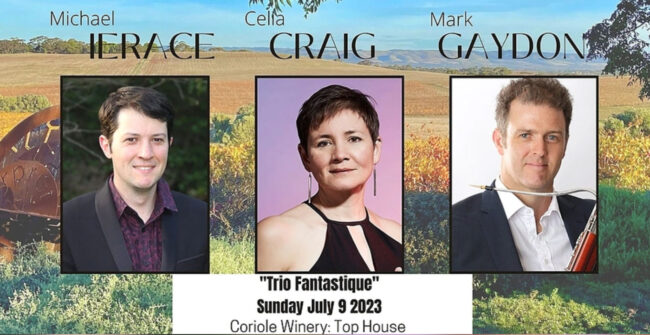 Beaugeais' "Terra Australis Incognita" by Trio Fantastique

2 Performances: 
Adelaide, Australia
Sunday 9 July 2023, 3 – 415 pm

Terra Australis Incognita (3 movts) – Premiere of new double reed version

Fresh, contemporary Australian music for Double Reed Trio, played by three of Adelaide's favourite musicians:
Celia Craig – Oboe
Mark Gaydon – Bassoon
Michael Ierace – Piano
Concert Info: https://events.humanitix.com/trio-fantastique-so8yq2yp
Top House, Coriole Vineyards
Chaffeys Rd, McLaren Vale
Adelaide, Australia.

ABOUT Terra Australis Incognita:

Katia Beaugeais' Terra Australis Incognita portrays the search, exploration and mystery of the imaginary continent 'Terra Australis Incognita' ("unknown land of the South") that appeared on European maps from the 15th to 18th Century.
Atmospheric contemporary playing techniques such as soothing multiphonics, wide vibrato, quarter-tone trill effects and bird-like sounds represent the sounds of nature and landscape of Australia.

For more info see recent premiere of Soprano sax, cello, piano version:
https://www.newmusicblock.com/event/3mbs-radio-marathon-katia-beaugeais-terra-australis-incognita-saxophone-cello-piano/

THAILAND Bangkok – Mahidol University
International Double Reed Society Conference – 18-22 July, 2023

International premiere of Beaugeais' Terra Australis Incognita (3 movts) by Celia Craig, Mark Gaydon, Michael Lerace.
Info: https://www.idrs2023.org/

Exact concert time coming soon
+ New Program Note for Oboe, Bassoon, Piano 2023 version will appear here soon…