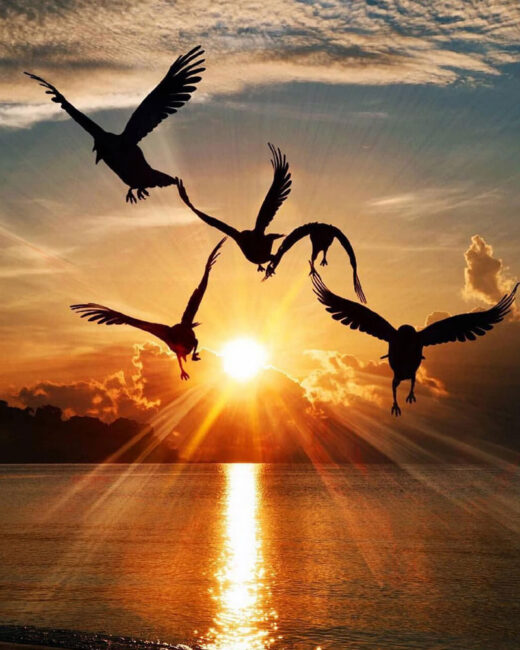 Beaugeais' Wind Symphony No. 2 celebrating Resilience and Togetherness
Commissioned by NSW Department of Education & Pennant Hills High School

14 June 2023, 7-9pm
World Premiere by Pennant Hills High School, Sydney.
Composed for a high level concert band/wind symphony – Level 4.
Music Ensemble Director: Carol Coomber
Conductor: Ben Perche

Duration: 6 minutes.

Concert Program Note
Katia Beaugeais' latest wind symphony piece Stronger Together celebrates the resilience and determination of students and teachers across Australia as they overcame unprecedented challenges during the pandemic.
Opening with a loud and powerful taiko-like drum rhythm, a series of shimmering bell-like sounds resonate across the concert hall.
Players share the 'composer-creator' role in a chorus of bird sound passages.
Bird motifs are heard across the ensemble, as the players are required to improvise and decide on when and how quick to perform particular bird motivic effects. With the whole ensemble merging together, a thick textural bird sound mass is created.
Uplifting soaring melodies, unique playing effects and fast driving, uplifting and jubilant dance-like rhythms reflects all what we have achieved and the importance of supporting each other, the special friendships that were formed, and being stronger together again.
Commissioned by the NSW Department of Education and Pennant Hills High School, the world premiere will be given on the 14th of June 2023 by the Pennant Hills High School Concert Band.

© Program note by Katia Beaugeais – 26 April 2023.
This piece will soon be available via Katia's Australian publisher. Meanwhile if you would like to perform this piece, send your request here via Contact