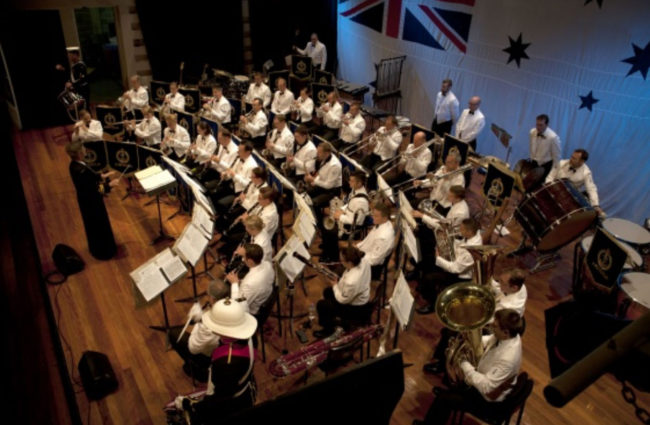 New CD celebrating Australian spirit – SPIRIT OF PLACE
Beaugeais's First Light at Uluru for wind symphony with world-renowned didgeridoo player, William Barton.
Now available Buy CD or free download
CD Track 2 download:
https://www.facebook.com/RoyalAustralianNavyBand/photos/a.260730307430869/781904735313421/?type=3&theater
Recording session photos
14/15 February 2018 – Sydney recording studios Trackdown
Didgeridoo – William Barton, Composer – Katia Beaugeais, Lieutenant Commander, Director – Dr Steven Stanke:
https://www.facebook.com/KatiaBeaugeaisComposerSaxophonist/posts/446615512423433
First Light at Uluru was originally composed for saxophone orchestra and premiered in Strasbourg, Paris, England, Queensland, Sydney and Melbourne.  The newly adapted version for wind symphony was premiered in Sydney, followed by performances in Adelaide and the US premiere in Texas.
First Light at Uluru conveys the Aboriginal significance and sacred earth of Uluru. Didgeridoo sounds and unique atmospheric effects by the whole ensemble symbolise the cultural significance and spiritual atmosphere of this powerful landmark.
This piece is inspired by the spectacular sunrise over Uluru. Also known as Ayers Rock, this giant red rock is located in the middle of Australia's red desert.
WATCH the world premiere performance + more details about the work:
https://www.newmusicblock.com/event/first-light-at-uluru-wind-symphony/