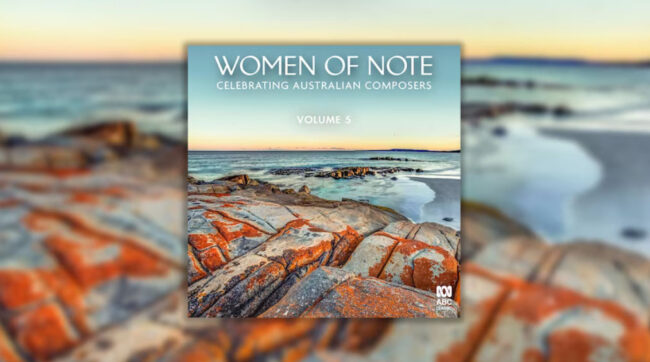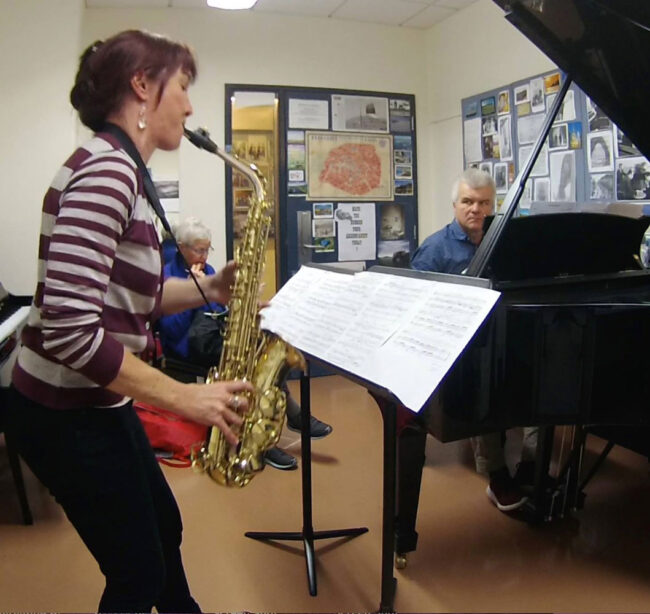 Beaugeais on ABC's Women of Note Album as featured Saxophonist

2023 International Women's Day 
Katia Beaugeais' performance of Anne Boyd's "Beside Bamboo" selected for ABC's Women of Note Vol.5 album
To listen Click here 
"Beside Bamboo" by Anne Boyd was specially composed for Katia Beaugeais' PhD research investigating the dual role of a composer-performer.
It was first released on Beaugeais' ABC Saxophone album: Breath by Breath (2021).
Beaugeais writes:
"My aim as a composer-performer was to help Boyd explore unique saxophone playing effects in her music to create new sound worlds.
It was an absolute joy to work with Anne and bring her notes to life, as she embraced contemporary saxophone effects in her own individual compositional style."
8 March 2023
ABOUT "Beside Bamboo" on Beaugeais' Breath by Breath Album:
(includes detailed Program notes)

https://www.newmusicblock.com/abc-classic-album-of-new-australian-sax-music-katia-beaugeais-breath-by-breath/

ABC Women of Note Vol.5 Program Note
Anne Boyd – Beside Bamboo (2018) for alto saxophone and piano
Alto Saxophone: Katia Beaugeais
Piano: Phillip Shovk
Beside Bamboo for alto saxophone and piano was originally composed for solo violin in 1981. The erhu-like melody has been transformed into a suling gambuh with new ornaments, colours and circular breathing – a technique used in Balinese gambuh performance.
With Katia's advice, I added saxophone multiphonics (playing two or more notes at once) and other contemporary playing effects to replace the violin double stops and glissandi.
The new cadenza allowed Katia the freedom to improvise and create her own elaborations, or as the Balinese call it, 'flowers'.
The opportunity to explore the many saxophone possibilities with Katia as part of her PhD research has been invaluable: indeed she can be considered the co-creator of the new work.
Program notes by Anne Boyd.