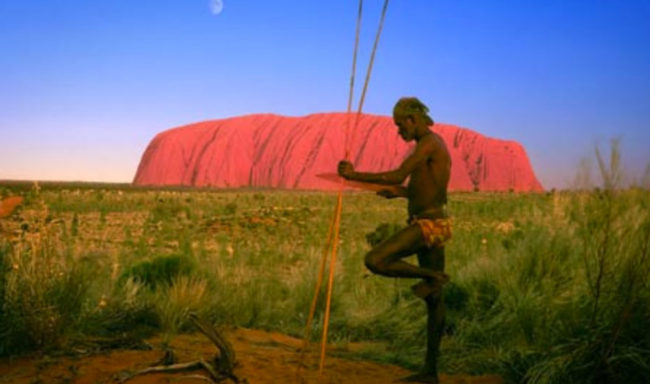 First Light at Uluru for wind symphony


7pm,  Friday 1 December 2023
"NSSWE Showcase"
Northern Sydney Symphonic Wind Ensemble: Senior Wind Ensemble'
Concert info: https://aucentury.sales.ticketsearch.com/sales/salesevent/116344
Director/Conductor: Patrick Brennan
Assistant Conductor: Ben Perche

Venue: The Concourse
Chatswood, Sydney.

ABOUT

Katia Beaugeais' First Light at Uluru was originally composed for saxophone orchestra for premiere performances at the International World Sax Congress in Strasbourg, Paris, England, Queensland, Sydney and Melbourne. Beaugeais' newly adapted wind symphony version was premiered by American conductor Assoc. Prof. John Lynch and the Sydney Conservatorium Wind Symphony at the international ANBOC Festival.
Both versions continue to be performed around the globe including performances by the Royal College of Music Saxophone Orchestra in London, US premieres by NASA Sax Congress and the Texas Woman's Wind Symphony, and the Japan premiere by the prestigious Japan Ground Self Defense Force Central Band at Tokyo Metropolitan Theatre Concert Hall.
First Light at Uluru conveys the Aboriginal significance and sacred earth of Uluru. Didgeridoo sounds and unique atmospheric effects by the whole ensemble symbolise the cultural significance and spiritual atmosphere of Australia's powerful landmark.
This piece is inspired by the spectacular sunrise over Uluru. Also known as Ayers Rock, this giant red rock is located in the middle of Australia's red desert.

LISTEN, Buy Music + Official Program Note (Wind Symphony version without Didgeridoo):
https://www.newmusicblock.com/event/first-light-at-uluru-wind-symphony/

Version featuring world-renowned Didgeridoo virtuoso: William Barton
LISTEN
Australian Navy Band CD – Track 2:
http://www.navy.gov.au/about/our-people/navy-band/spirit-place